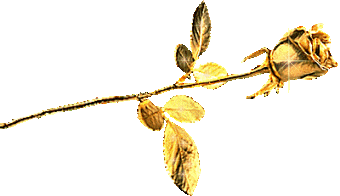 First of all, we want to thank Miss Peach for inviting us to her lovely tea party yesterday and for giving us this beautiful golden rose. Captain Jack wants to make sure that his
Lady Boo
has a rose, and if not, he would like to give her one too. A pretty lady pirate deserves such a pretty golden rose!
We are glad that so many of you liked our Santa Paws stockings. We were asked why Dante's stocking is missing a candy cane. Well, Dante wanted to play with it so Mommy went ahead and let him have it. They are intended to be toys and he just couldn't wait. In honor of Dante wanting one of his gifts early, Dante is going to do this week's Thursday Thirteen!
1. Catnip
2. EEKS! catnip mice
3. Temptations
4. Cat teaser wand toys
5. Pounce
6. Laundry basket forts
7. Stinky goodness
8. Warm blankets
9. Crunchies
10. His own cat bed
11. Feathers & dryer sheets
12. A pirate ship cat tree
13. For the dogs to stay outside always!!
This is why Mommy can never put presents under the tree before Christmas Eve - we kitties love to lay around on the skirt and bunny kick presents if she does put them on our holiday "bed." Tree skirts are comfy! Dante's been laying on it ever since the tree went up. This picture was taken while Mommy was still decorating the tree and Dante began claiming the skirt as his!!